Use code BELLY23 and save $3 until September 1. Save $2 after September 1.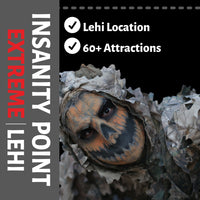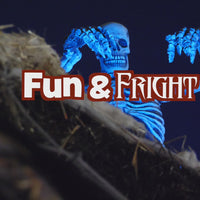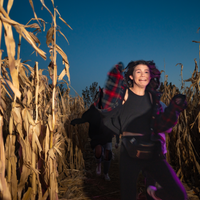 Description
Attractions
Refunds
CALENDAR
Insanity Point + Cornbelly's General Admission
Though Insanity Point Extreme is the star attraction for those of you visiting our long-standing popular Utah County haunt, your admission ticket includes so much more! Plan to spend the whole evening enjoying not just the haunted maze, but also the Cornbelly's general admission activities: hayrides, campfires, Jumbo Jumpers, the non-haunted large corn maze, fireworks, ball zones, and so much more. Plus, if you choose to add on an Adventure Punch Card, you can upgrade for the ultimate experience of yummy food, apple blasters, paintball, bungee bouncers, mechanical bull and more!
We have over 60+ attractions om Lehi. Most are included in your Insanity Point Extreme admission.
All sales are final and non-refundable. Store credit may be issued in unforeseen circumstances. You may also buy purchase protection.
View a detailed calendar of events happening at Cornbelly's as well as which days Insanity Point Extreme is open. Click Here
_____________________
23+ Haunted Scenes
Insanity Point Extreme has over 23 haunted scenes along a 40 min walking path. Checkout a few of our favorite scenes below.
Entrance Container
Disturbing news broadcast while waiting to enter this strange town.
Swamp
Something doesn't seem right here, the green glow the fog, it's like it has a life of its own.
Cabin Fever
They always say don't trust a cabin in the woods. But what about the one in the corn?
Insane Reaction
This isn't your typical circus, in fact are those ever real clowns? What's really going on here.
Hysteria Hay Maze
There is nothing like enjoying a nice walk through a maze, but wait what did I just see, is someone following me, there it is again…… who or what ever it is, it's getting closer.
Morgue
The Doctors In …… or the doctors Insane is more like it.
Scarecrow Alley
Cutting through the corn is always a bad idea.. Did the scare crow just move or is my mind playing tricks on me.
Corn Maze
Everyone enjoys a good corn Maize, but this one is different, I can't seem to find my way I feel like I'm going in circles, wait didn't I just pass this same water well.
Vortex
These spinning light tunnels will have you guessing whats up or down. Just trying waling straight through the vortex.
______________________________
Add Ons
Punch cards and more! Add this on to your admission ticket for extra fun and savings!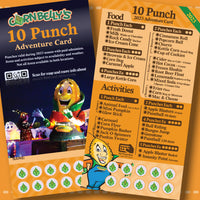 10 Punch Card 2023 Season
Save 25% on food & activities! Each card has 10 punches you can redeem during your visit. Punch cards require admission.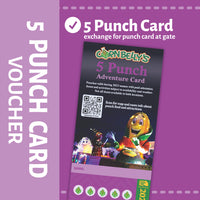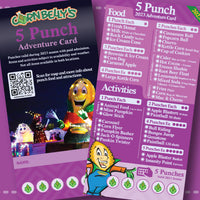 Save nearly 20% on food & activities! Each card has 5 punches you can redeem during your visit. Punch cards require admission. 
A Cornbelly's gift card makes for an A-Mazing gift or an easy way to help the kids spend digitally onsite. The gift card is delivered digitally and can be used online towards tickets or onsite for food and other items.
Dates & Hours
View upcoming dates and hours for both Lehi and Spanish Fork locations.
View Event Calendar
90+ Attractions & More!
Check out all the attractions and events at both Spanish Fork and Lehi locations.
More Questions?
Visit our help center to find answers to our most Frequently Asked Questions.
Visit Help Center